"The Bee" Tarot Readings
<![if !vml]>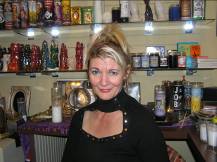 <![endif]>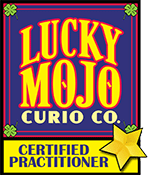 "The Tarot Bee" that's me!
I am an intuitive Tarot reader with over twenty years of experience who likes to give straight-forward, down to earth readings. I see Tarot readings as a map of opportunities, conditions, and choices that surround you in this moment. Nothing is set in stone. A Tarot reading can be a useful source of insight and information to fuel better choices. There is no such thing as predetermined fate or destiny for any of us. If during a Tarot reading an undesirable outcome is revealed, we will look at other options and choices as a way to create your best possible future.
The real magic in any prediction or life forecast lies within you. The insights gained during a Tarot reading can empower your choices and actions. The future is yours to navigate!
Want a birds' eye view of where you are and where you are going?
Are you searching for ways to become unstuck?
Are you committed to navigating the way to your best life?
Are you looking for some cosmic clarity and some serious fun?
Yes? . . . Then continue onward!
Reserve a Tarot Reading
My hours: Tuesday and Thursday 12:00PM - 6:00PM, and some Saturdays 2PM - 5PM, CST. ( If you have time constraints, please contact me at: dvoith@sbcglobal.net about my availability prior to paying for a reading)
I book all Tarot reading via email. I typically respond to email within 24 hours, and usually much faster than that. Your appointment for a phone reading may likely be scheduled one to two weeks, (or occasionally more) in advance.
I offer individual Tarot readings by phone and One Question or Two Question readings by email. Scroll down to choose a reading that works best for you.
Phone Readings
15 minute reading: $30
30 minute reading: $50
45 minute reading: $75
60 minute reading: $95
How to Pay for and Schedule an Appointment with me in 3 easy steps
Book a Reading with Deborah:
Step One: Pay using the Add to Cart button below and enter in your preferred time. Please Note that I cannot guarantee the time /day, but it does give me a heads up as to what time works best for you and then I will do my best to work with it!
Select Length of Reading:
Select Preferred Time:
Step Two: After paying please email me at:
dvoith@sbcglobal.net so that we can choose a day and time for your phone reading. I will send an email back with my available appointment times.
Step Three: Your appointment is set once you confirm your appointment time, also at that time, the contact phone number for the appointment will be sent to you.
Please keep in mind I am in the USA, CST- Central Standard Time Zone.
Readings by email:
Readings by email are for One or Two Questions. This is the quicker way to get a reading, just know that due to the demand for my services, there is usually a 24 to 48 hour (at the most!) turn around time before you receive your reading from me via email.
One Question email reading: $25
Two Question email reading: $50
How to Pay for and obtain an email reading with me in 3 easy steps
Book an email Reading with Deborah:
Step One: Pay using the Add to Cart button below.
Select Number of Questions:
Enter Your Questions Here:
Step Two: After paying please email me with your question or questions (if you have not already sent it in the step above) at: dvoith@sbcglobal.net Please keep in mind that I cannot render my services until your payment has been cleared. Also keep in mind that the email readings are for One or Two Questions. If you submit multiple questions your reading will focus on the first one or two questions.
Step Three: After I receive your question/s and confirmation of payment you can expect to receive your reading within 24 to 48 hours.
Thanks for checking out my page. I'm looking forward to your questions!
Contact Info for Deborah: dvoith@sbcglobal.net
I also do "Tarot Parties"- for more info click on my my FAQ page. Click on "FAQ/ Tarot" above for FAQ and additional Tarot Info
Other services that I have provided in the past but now only teaching and consultations are: spiritual cleansing and blessing of a home, place of work, or individual, distant healing and protection work, and road opener work (removing internal obstacles as a way of removing perceived external obstacles).
I am available for Rootwork on a limited basis. (See info on my Rootwork Services page.)
As an independent Usui Reiki Master/Teacher , I practice hands on and distance energy healing for clients and frequently incorporate this as an adjunct to much of my spiritual work. I was taught Traditional Usui Reiki by Arline Rowden and was certified as a Reiki Master Teacher 2007. I am Certified with Advanced Diploma by Sue Compton of Palmistry International, and also certified in Hoodoo and Southern Style Rootwork by Cat Yronwode.
I have been featured in The Milwaukee Shepherd and in On Milwaukee, among other pubs, and have been a featured guest on "The Mothership Connection" on WLIP in Kenosha, WI, and a guest on Starclear podcast.