FAQs & Tarot Info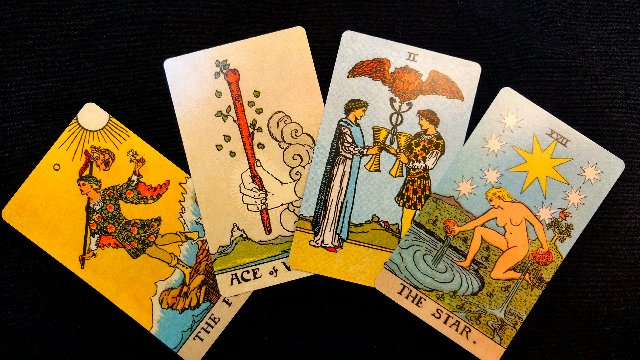 Frequently asked Questions:
What is Tarot? Tarot is a specialized type of cards that for a long time has been used as a tool for divination. Because the images and pictures in each Tarot card carry a deep significance, the patterns they form in a reading can teach us a lot about ourselves and our life journey.
What is a reading? A Tarot reading involves two people, an individual who is looking for answers or guidance, sometimes referred to as a seeker or a querent, and a reader. The reader is someone who knows how to interpret the cards. The cards are shuffled, cut, and selected cards are laid out by the reader in a pattern referred to as a "spread." Each card in the spread has a meaning. The reader interprets these meanings for the seeker or querent using her intuition and knowledge of the cards.
When I do a reading, the information I glean from our session comes from my knowledge of the cards, tapping into my intuition, and also tuning into your energy - you can be sitting across the table from me, or on the other side of the world. Before any reading I take a minute to ask my Higher Power to help me tap into the flow of universal energy and to give the person I am working with the best possible guidance for their highest good.
How accurate are Tarot readings? No reading is 100% accurate, but in my experience, most experienced readers will bat a good 80%. Just like a changeable weather forecast- often the weather-man is dead on, but not always, signs can be misinterpreted, conditions change course, and there are days that it pays to carry an umbrella.
Do Tarot readings predict the future? I see Tarot readings more as a snapshot in time of where you are right now, at the time of your reading, and the probable outcome brought about if you stay on that same path. A Tarot reading will usually either reinforce some of the good choices and decisions you've made, or it may alert you to reassess the road that you're currently on and possibly make different choices. A Tarot reading can open you up to a world of potential and possibilities that you may not have considered before.
Can the outcome of a reading be changed? Oh yeah! Free will baby! One beautiful aspect of the Tarot is that taking a look at the future can be very empowering! Receiving a glimpse of what may be coming down the road can lead us to reflect on the path we are currently on, and give us the ability to make better choices. We can always look at other alternatives or choices for you to obtain the best trip on this journey called life. Conscious choice is what creates your future.
Who can get a reading? Maybe I should of put who can't get a reading! Everybody can get a reading except: No persons under 18 years of age, No persons who are high or intoxicated, No one who is rude or disrespectful- if I perceive that someone is being disrespectful or abusive, I will terminate the reading. Also, I do not answer questions on lottery numbers, gambling, sports, criminal activity, or dates of death.
What if I need to cancel or re-schedule? If you need to cancel and /or reschedule, or if you are going to be late for our appointment, I ask that you please give me at least a 24 hour notice. You can do this via email or voice mail.
What are your hours? Tuesday and Thursday 12:00PM - 6:00PM, and some Saturdays 2PM - 5PM, CST. ( If you have time constraints, please ask me about my availability prior to paying for a reading)
How long does it take to book a Tarot reading? I book all Tarot reading via email. I typically respond to email within 24 hours, and usually much faster than that. Your appointment for a phone reading may likely be scheduled two weeks, or sometimes more, in advance.
How do I purchase a Tarot reading? Follow the three steps outlined on "The Tarot Bee" Readings page. Readings are scheduled after payment has been made. If you are having trouble with the payment button, email me and I can troubleshoot with you.
What happens during the Tarot reading I get with you? For most of the Tarot readings that I do, I start out with a snapshot of where you are now and brief outlook for the coming year. This beginning spread may frequently answer many of the questions you have and the information usually comes to me fast and furious. I may rattle off a stream of details initially, that's just the way I roll. It's usually better just to let it flow. You will have plenty of time for us to focus on your questions and get more specific. Towards the end, I will recap and usually finish up with an "ending" or "closing" spread.
How do I book you for a party or an event? Yes! contact me for availability at: dvoith@sbcglobal.net I am available for birthday parties, bridal showers, girl's night out parties, family reunions, conferences, and organizational events within a 30 mile distance of Milwaukee and the surrounding area. Party costs are $25 per person for 15 minute readings, generally for groups of 8 - 12 people.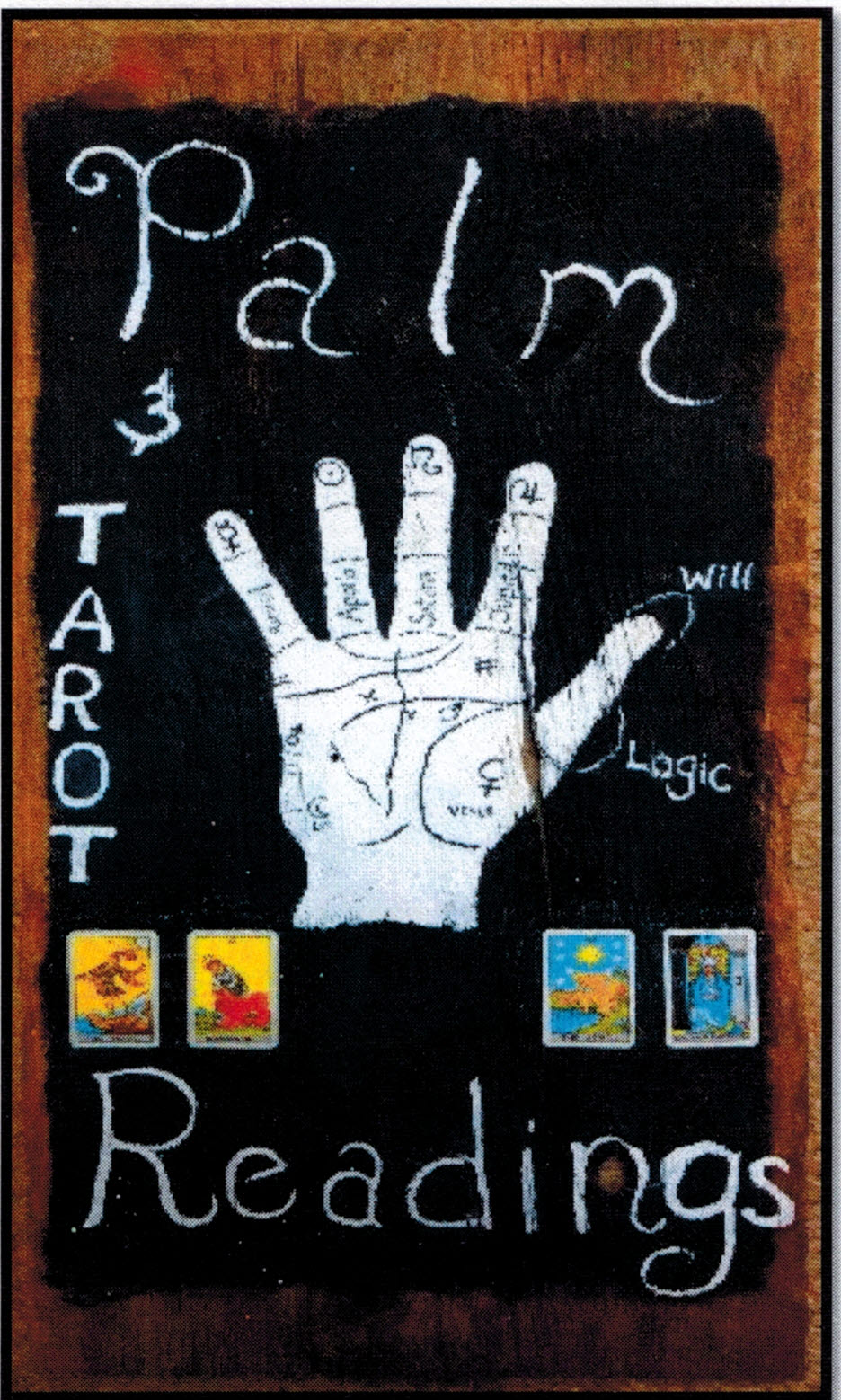 Tarot Code of Ethics:
All readings are strictly confidential! Your information will never be shared with anyone.
Exceptions to above rule occur only if I perceive my client to be a danger to themselves or others.
I will always strive to be compassionate and honest
I will treat all my clients with equal respect, regardless of race, religion, gender, or orientation.
I will honor my clients right to terminate a reading at any time
I reserve my right to terminate a reading or refuse service at any time
I will not foster addiction to my services. I will usually recommend at least a month, and preferably two months between readings.
I do not give readings to persons under the age of 18.
I do not give out financial, legal, or medical advice.
I do not predict Lotto numbers
I do not predict death dates
I will reinforce and encourage my clients empowerment and freedom of choice. I believe the future is in your hands. Therefore I am not responsible for any events or actions that take place following a reading.
I represent myself and my abilities with honesty and integrity.
Disclaimer:
This site is for entertainment purposes only. By participating in my services you acknowledge that I am not a lawyer, medical doctor, psychologist, financial advisor, or business consultant, and my services do not replace the care of attorneys, medical doctors, psychologists, business consultants, or financial advisors. Tarot is in no way to be construed or substituted as a replacement for any of the above. A Tarot reading is subject to interpretation and should not be taken as absolute. All Tarot readings given by me are for entertainment purposes only and no guarantee can be given as to the accuracy of a reading. Any decisions made or taken by you as a result of your Tarot reading are your sole responsibility and have not been on you by me, your Tarot reader. I assume no legal liability for any damages, losses, or other consequences of any client decisions subsequent to, or based on my Tarot readings. Please use your own judgment and common sense at all times. It is only with the complete understanding and acceptance of above that your reading will take place.