<![if !vml]>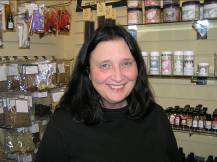 <![endif]>
Sharon- Sharon is a hereditary spirit medium, a Spiritual Advisor, a Reiki Master Teacher, and a Certified Hoodoo Rootworker, having studied under cat yronwode of Lucky Mojo. She is a professional Toby (mojo bag) maker,who excels at Money Drawing Conjure work, and a local artist who creates specialized Doorway Guardian Dolls/ Effigies and Day of the Dead Bride and Groom Dolls. Sharon creates a variety of specialty Aromatherapy Oil Blends. She is available most days for in store consultations in Hoodoo & Conjure work. Sharon teaches Witchcraft, Hoodoo, & Reiki. She is also available for Reiki sessions. Sharon can be reached at the store- (414)-690-9102, or at (414)- 405-4887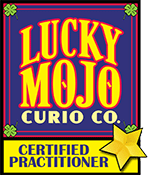 How to Pay for and Schedule an Appointment with Sharon: You may call me (414-405-4887), or contact me by email- sblandwoman@sbcglobal.net We can talk and figure out the best time for your appointment. After that, I can send you an email with a way on it to pay for your appointment ( via Pay Pal).
* Note-Spiritual Rootwork Consultations via Phone can be arranged by email contact: sblandwoman@sbcglobal.net or by calling me @ 414-405-4887 to arrange an appointment. The rates are: $30/ half hour, and $60/ per hour. Please keep in mind I am in the Central standard Time Zone. My services may be booked online, using PayPal as the payment method. If you pay for the appointment first, I will contact you to set up an appointment time. If you contact me and set up an appointment first, you may come back here and pay online.
Book a Consultation with Sharon:
Most of my services run $ 30 /1/2 hr, and 60 per hour, with the exception of Spiritual work or Spell Casting services. These can vary according to the type of work being done and the amount of time and energy that I put into a specific work. Getting a reading prior to any Spiritual work or Spell casting is a an essential first step, so that your circumstances may be fully evaluated. Therefore it is necessary to get a reading done and then talk about the different options of spiritual work that could be available to you.
Cost-wise we are very upfront. We never hide, or add unexpected, additional fees.
Types of Readings, and Spiritual Consultations that I offer:
*Mediumship, & Spiritual Contact with the Dead.
*Pendulum Readings for yes/no Questions, by phone or in person.
*Spiritual Consultation and Rootwork Advice
*Candle Glass and Candle Wax Divination
*Obi Four Cowrie Shell Readings
Hoodoo Rootwork and Spell Casting Specialties:
*Setting Lights for Clients, includes a Candle report.
* Fixed and Moving Candle Spells
* Spirit Work with the Dead, including Graveyard, and Crossroad work
* Altar work, Spiritual Petitions, Prayers & Psalms
* Bottle Spells, Honey Jar Spells, & other Container Spells
* I make individual Mojo Bags or Conjure Hands, Nation Sacks, and Jack Balls that are Specific to your Condition.
* I prescribe herbs, roots, and our hand made magical Oils, Incense, Powders, and Baths.
*Work with many powerful Folk Saints, including: Santa Muerta, Black Hawk, St. Michael, St. Anthony, and many others.
*Doll Babies, human effigies, and voodoo dolls
*Performs Spiritual Cleansings.
*Magical Tutoring & Advising
Client Work Specialties:
*Money Drawing, Prosperity and Gambling Luck
*Romance & Love Drawing
*Reconciliation Work
*Cleansing & Blessing of a Home or an Individual
*Protection from Enemies, and Warding off Evil
*Uncrossing, Jinx Breaking,
*Healing, in Person & Distance Healing
*Safe Travel, Protection of Family Members
*Reversing Work,
*Road Opener Work, Career Success, Conquering Obstacles, & Increasing Personal Power
*Dream Work and Mental Influence
*Spirituality, Enhancement of Psychic Development
* Court Case Work, & Legal Issues
*Spiritual Justice, Crossing, Jinxing, Hot Footing, and Revenge. *Note-I do these works only very occasionally, based on the individual circumstance, outcome of reading and consultation, and also if I am spirit led to do so.
--------------------------------------------------------------------------------------------------------------------------------------------------------------------