Welcome to our Store ! !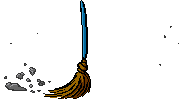 Bewitchingbee Magical & Spiritual Supplies


* Hand Blended Oils -Traditional formulas made with roots, herbs and minerals.
* Hand Blended powders- For the subtle conjure work of laying tricks.
* Magical Waters- Authentic, old recipes for attracting angels, peace, protection, and many other uses.
* Ritual Bath Salts- Spiritual blends for love, sex, court cases, mystic vision, protection, & healing. Special, authentic, old time formula for Uncrossing, or Hex Breaking.
* Herbal baths- Special blend- Mother Holle's Spiritual Baths.
* Spell kits- Ingredients & spells based on actual old time herb & root magic.
* Custom Made Mojo Bag- Fixed, traditional red flannel bags with genuine, hard to obtain, herbs, roots, & minerals. Each mojo comes with it's own dressing oil.
* Custom made Poppets- Attractively decorated, hand crafted, doll babies/ human effigies. Stuffed with traditional herbs, roots, & minerals, & graveyard dirt.
* Materia Magica Curios- Unusual roots & herbs, Incense, graveyard dirt, coffin nails, & goofer dust.
* Candles - Full line of Vigil & Novena candles for spell casting & root work, burn for 120 hours.

Oils, Powders & Waters

All of the supplies listed in our store are hand blended with genuine roots, herbs, and pure essential oils. Most of these items are made, using traditional formulas. These formulas are based on researched spell-craft from a variety of centuries old, magical and spiritual systems such as, American folk magic, African-American hoodoo & conjure, Celtic, European, Cabalistic, Native American, Pagan/ Wiccan magick, and other traditional witchcraft systems.
As we create these magical supplies, we bless them and consecrate them, dedicating their magical intent to the needs and desires of our clients. We do not just brew these magical supplies, we offer prayer over them, and enchant them just like the wise witches of old.
Adopting a magical-spiritual custom from the Hoodoo tradition, we offer free of charge, the setting of lights for our clients, on one of our four altars. The God & Goddess blessing altar, the Saint, Angel, and Spirit Guide Protection altar, the Love Altar, or the Money/ Prosperity altar. The candles are anointed with oils and herbs, and then placed on top of your paper of intent. (See Altar page for more info)
All products come with instructions for use.
By law- I must state here that there are no guarantees of magical success, all of these traditional products are sold as curios only. None of these products should be ingested, they are intended for external use only!